Blyth Power are a British rock band formed in 1983 by singer and drummer Joseph Porter, formerly of anarcho-punk bands Zounds and The Mob. The band's music has strong influences from punk rock and folk music and Porter's lyrics often centre on themes from mythology and history which unravel the intricacies of human fallibility.
Attila's Barnstormer 1649 aim to do with early music & punk what the Pogues did with Irish music & punk – but with a strong historical and political message. Leader, poet and multi-instrumentalist Attila the Stockbroker, describes their sound as 'Roundhead Renaissancecore' and Baroque 'n' Roll'.
Attila has always loved early music and plays a lot of the instruments – crumhorn, cornemuse, rauschpfeife, shawm, bombarde and five different recorders as well as violin, viola , mandola and mandocello. A lifelong socialist and activist, he has always been fascinated by the radical movements which exploded at the end of the English Civil War and the execution of Charles 1 – radicals who can be described as the first English socialists. And his songs are inspired both musically and lyrically by the events of that tumultuous time. So instruments and ideas fit together: they are from the same period.
Attila the Stockbroker has journeyed through the great political battles and movements of recent times.. Rock Against Racism/Anti-Nazi League/Anti-Fascist Action, Miners' Strike, Wapping dispute, Red Wedge, Poll Tax, campaigns against two Gulf Wars: Attila has been there, done the benefit and worn the T-shirt.
Fittingly for someone who describes himself as a 'social surrealist', you'll often find yourself roaring with laughter. Attila once stood in for Donny Osmond at a gig. Having got an encore as the support act, he was thrown out of his own gig by the bouncers on the orders of the main act John Cale, one of his all-time musical heroes. His support acts? They've included Manic Street Preachers, Julian Clary, New Model Army and Billy Bragg. And in the early 80s the incredibly influential Radio One DJ Steve Lamacq was his roadie for a while.
THIS WILL BE A MOSTLY-STANDING GIG – seating will be available for those who need it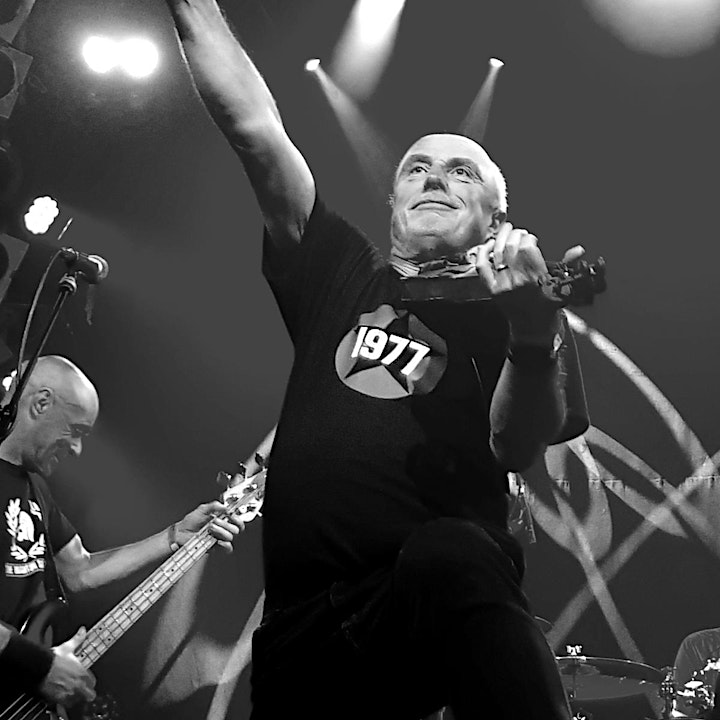 To get a reminder about this event and news of our other events, we invite you to join our mailing list here
We encourage you to take a lateral flow test if possible before attending this event. Please do not come to this event if you have any symptoms of Covid-19 or have a positive lateral flow test result. We will switch your ticket for an online one so that you can watch from home and arrange a partial refund less your online ticket donation amount with you if this happens, just drop us an email in advance of the event.
Online tickets are by donation – click the ticket link & type in your ticket amount to choose what to pay. We do suggest an amount, but appreciate anything you are able to contribute.
This event will be live-streamed on a private YouTube channel. You can buy an online ticket via the link above, pay what you can, if you wish to join us from home. Patreon supporters will receive this link via a Patreons-only post half an hour before the event starts, and as a link in the private Facebook group just before we go live. You will receive this link if you buy an in-person ticket.
To ensure you have a space, please book in advance – this gig will sell out!
The cafe will be serving soft drinks, alcohol and snacks. Card payment is preferred.
To see what measures we are taking to keep our space Covid safe, click here